ILLUSTRATIONZ
🤯 Massive 3D illustrations library - adults, kids, elders, pets
✨ Hundred of millions of combinations of 3D characters
Or order a smaller library for $99. See the sample
Fully compatible with most common designer tools:

Multi purpose diverse 3D illustration library
👉 167+ Milions of combinations of 3D characters.
11 poses out of the box
Combine upper & lower body to achieve more combinations.
Create your own poses.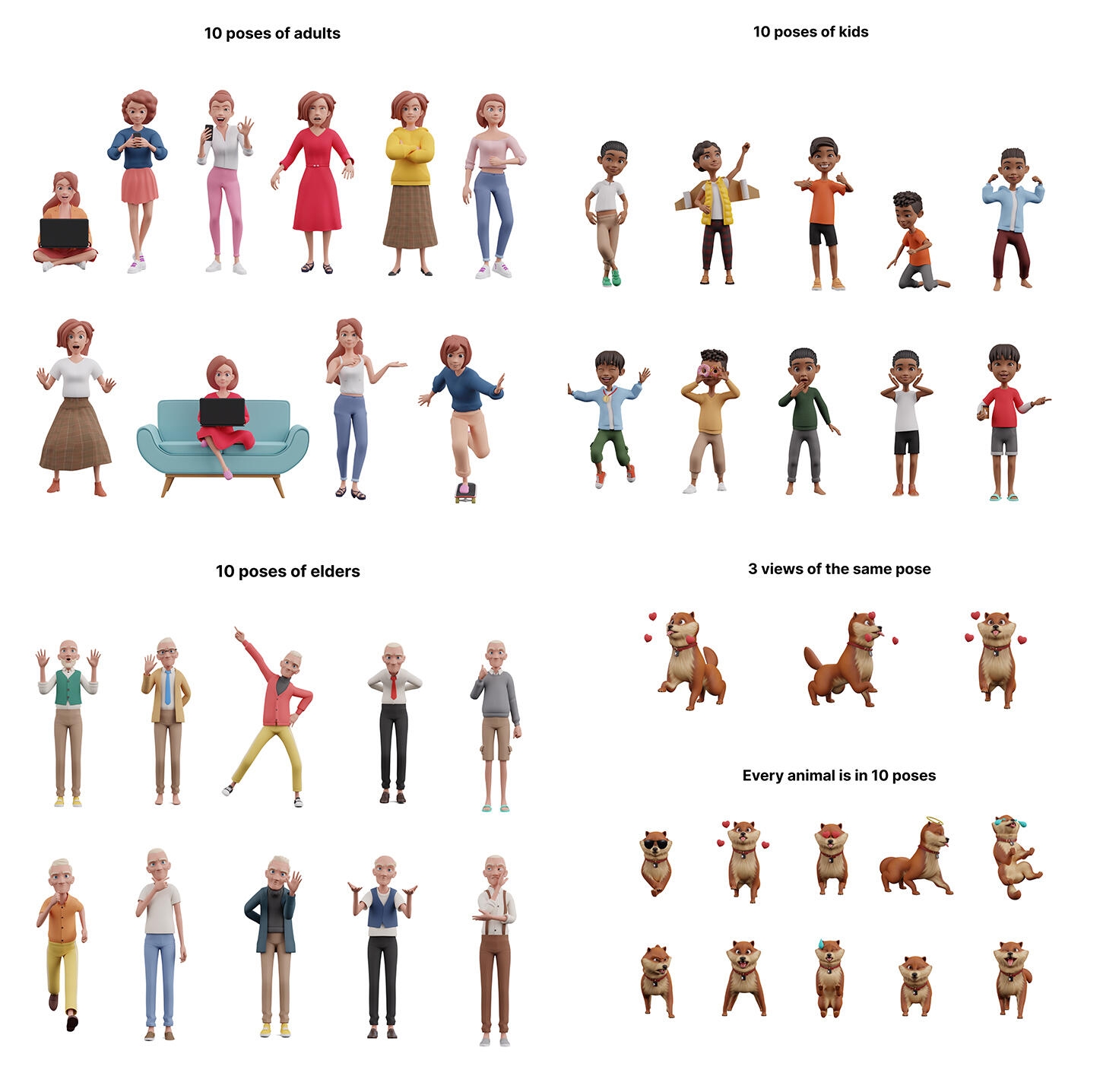 Things you will love ❤️
Blender Generator of 3D characters
We created a Blender Generator for even easier customization. You don't need to know Blender at all. It's that easy ❤️See what will be inside
Are you not a master of Blender?
No problemo! 🤔
We created a short tutorial for beginners which will give you the opportunity to customize characters even more. Believe us, you can do it.By the way; Blender is free to use.
Face rig included 🥰
We created 11 facial expressions which can be reused.
The best part is that you can create any facial expression you want to.See what will be inside
Randomizer
We created our own script which will can generate random character inside Blender.Get your character with one click.
How cool is that? 😎
Showcase
Here are some examples of library usage.
But, don't limit yourself 🚀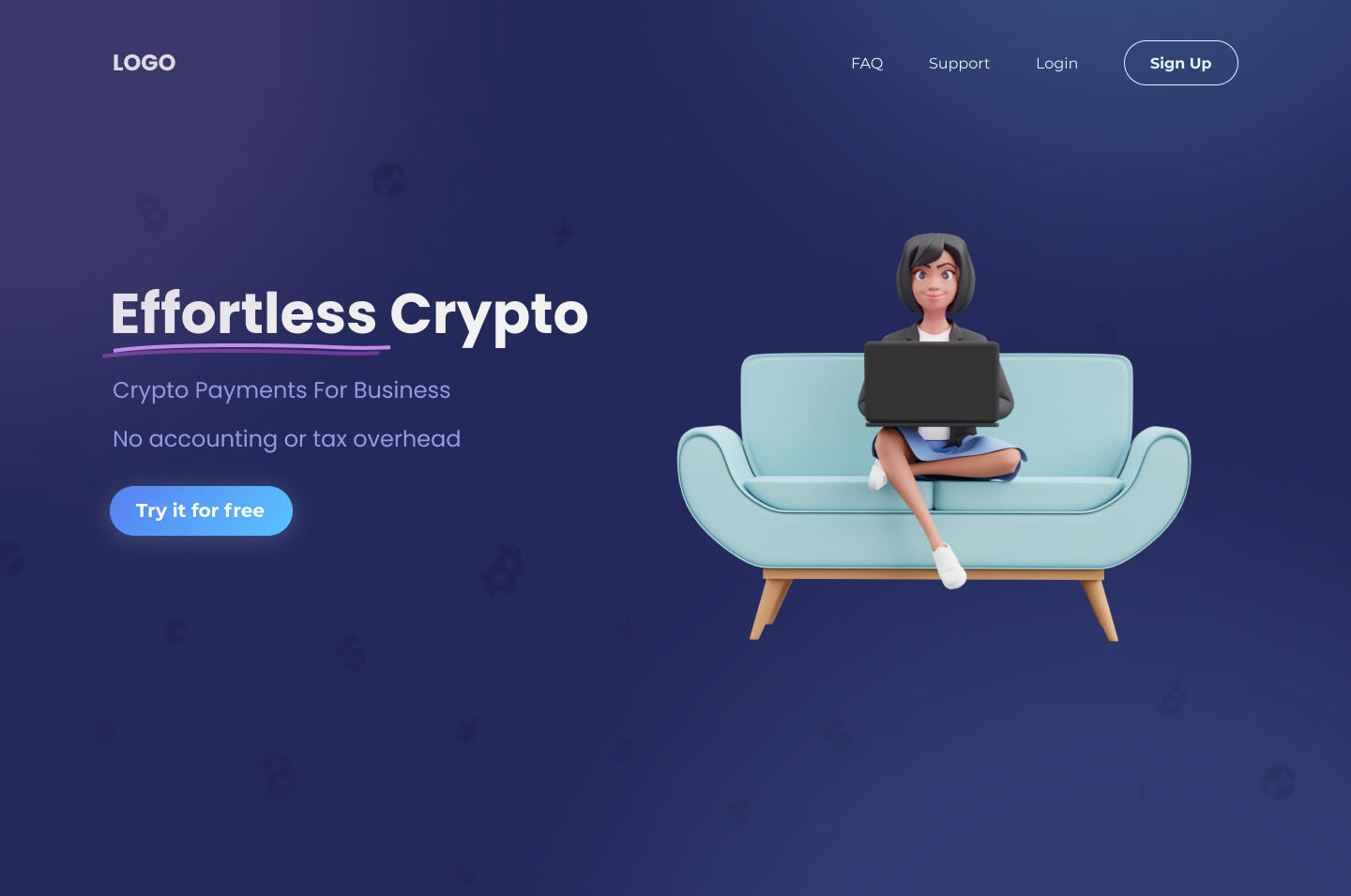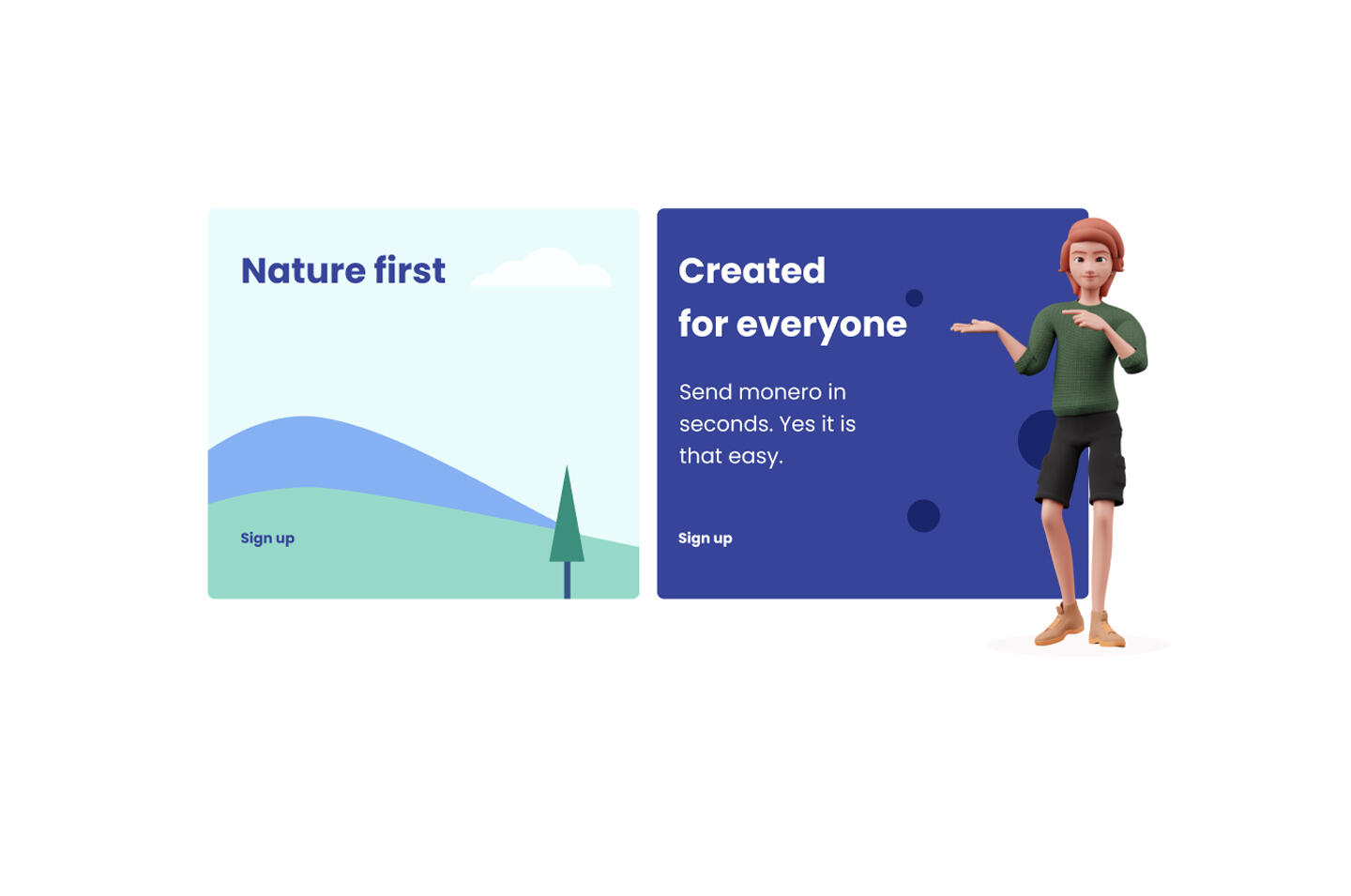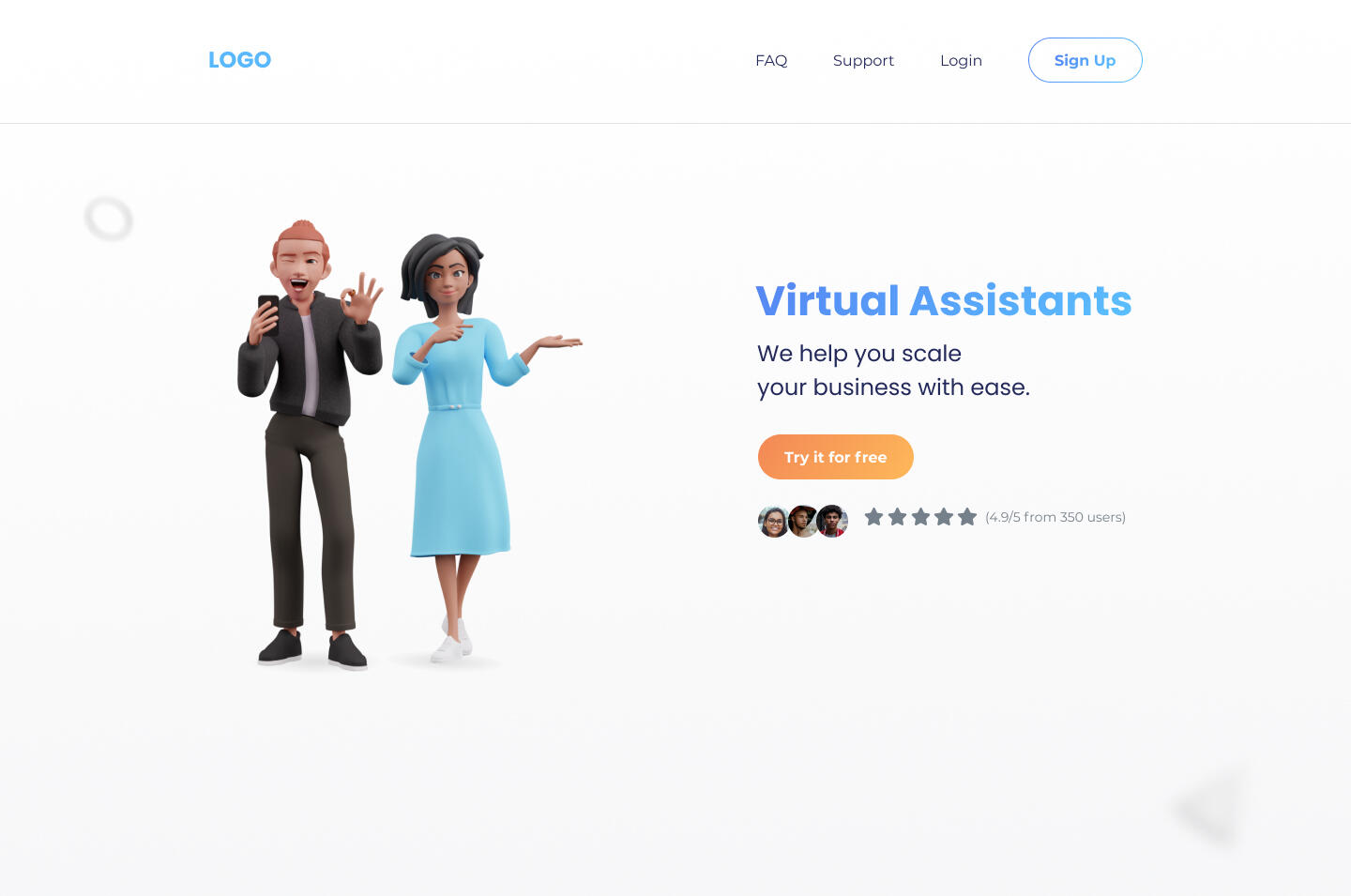 What others say
"Based on my experience using libraries from ThreeDee. I got a lot of benefits from it. They do not provide the results of its 3d only. But they also provide an editable source file, so I can adjust each pose according to my will.
Also, it is so easy to editable for newbies like me, there are instructions to guide me It's so freaking awesome!"
---
Kevin Al-Rizal
UX/UI Designer
---
"Congratulations a great job!!! one of the best 3D asset solutions today!"
---
Pedro Noronha
ProductDesigner
---
People in these companies use our libraries:
---

ILLUSTRATIONZ
🤯 Massive 3D illustrations library -
adults, kids, elders, pets
✨ Millions of combinations of 3D characters
Fully compatible with most common designer tools:

Or see our other libraries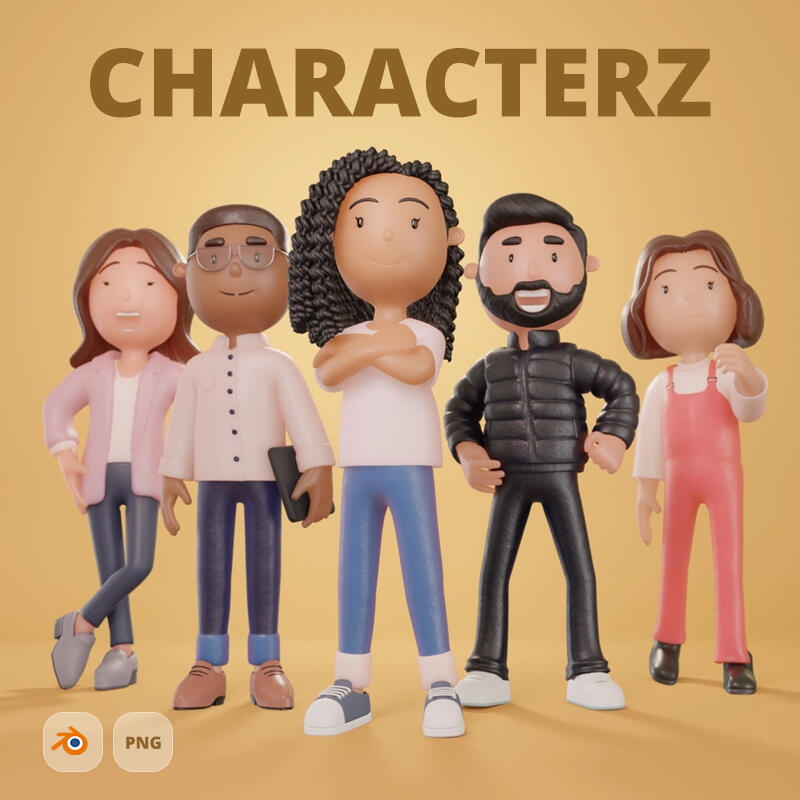 Characterz - The biggest 3D library in the world
Thanks to this library you can do more than 8,600,000 combinations of 3D characters.
9,000+ PNG files rendered out of the box
High-quality animated emojis for any occasion.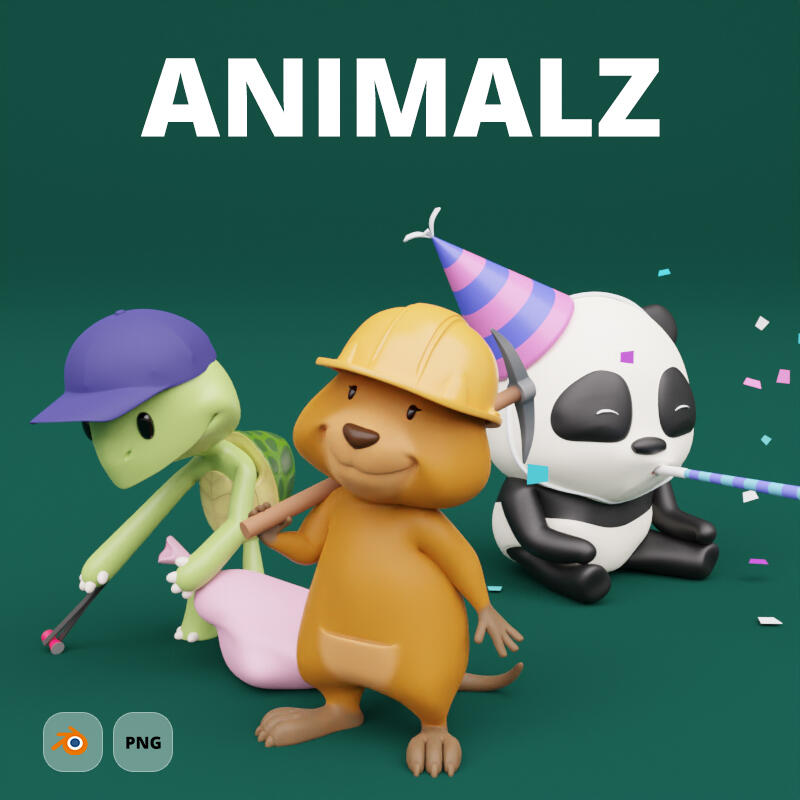 ANIMALZ - Library of 3D animals
Cute animals which will bring to your designs.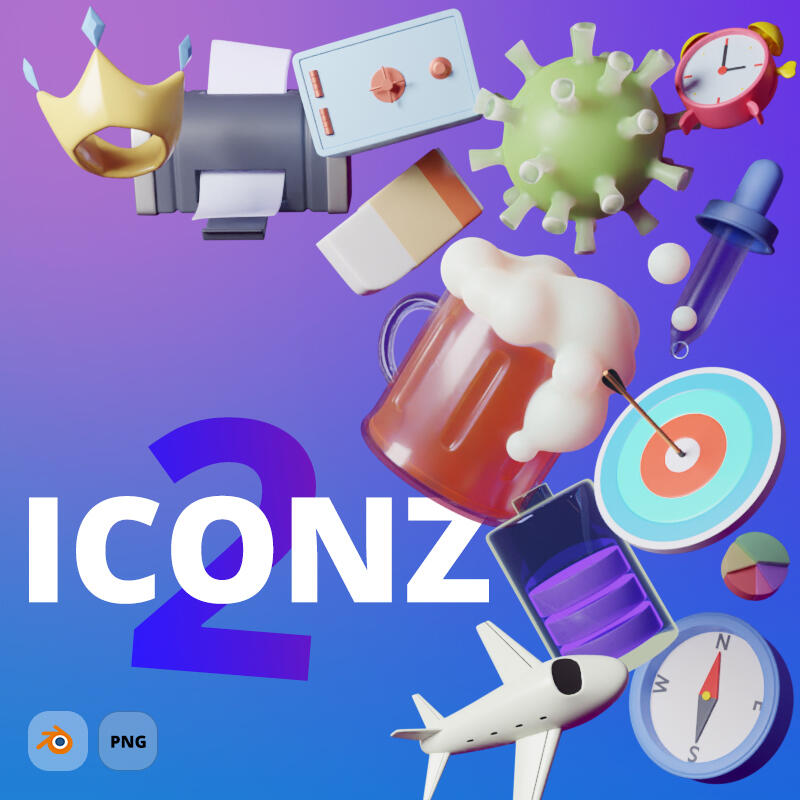 ICONZ - 3D library of 85 icons
85 various 3D icons, 10+ new materials, source files included.
1,675 PNGs rendered out of the box (85 icons - 5 Angles -
6 Combinations of Materials)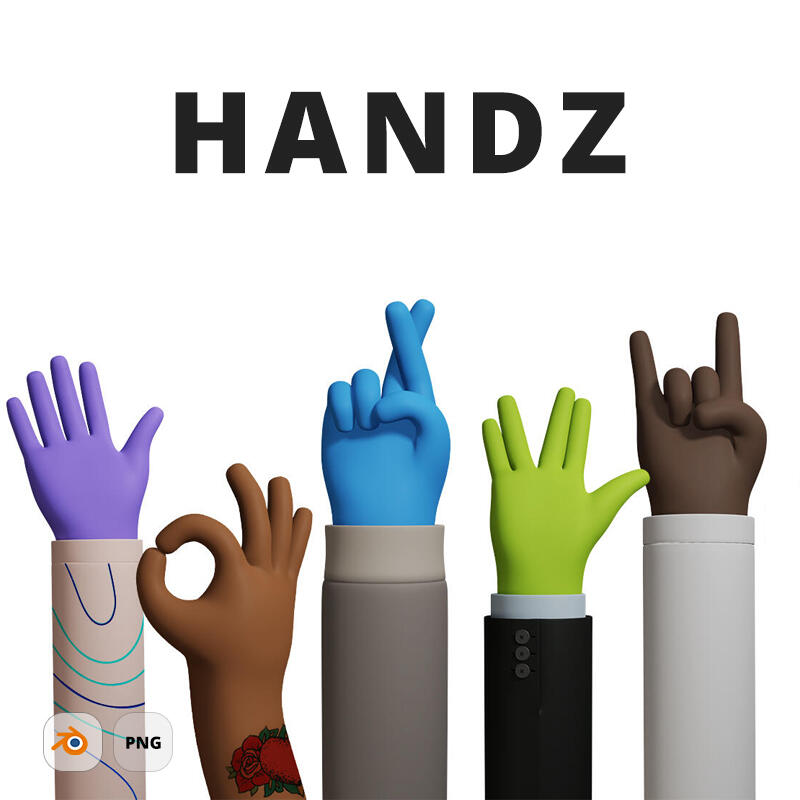 HANDZ - Library of 3D hand gestures
Free library of 320 combinations of hand gestures.
12 hands gesture with 9 color skins and 3 variations of sleeves.
Source files included.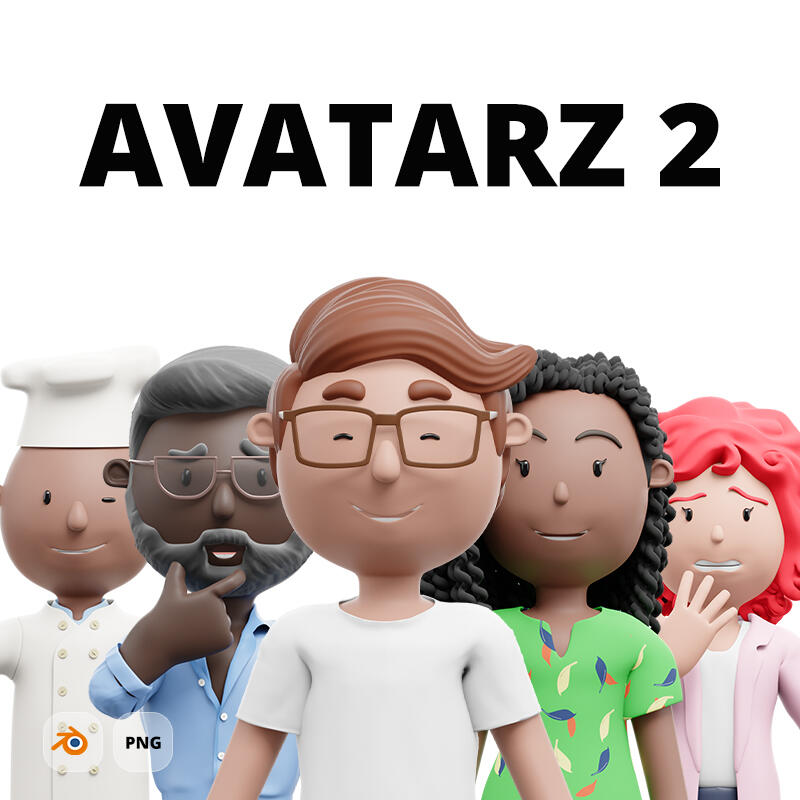 HEADZ - cute 3D fully rigged heads
400,000+ combinations of 3D heads. All of them are fully rigged, prepared for any facial expression. Easy to use, easy to animate, tutorials included.
MOCKUPZ - library of free 3D mockups
MOCKUPZ is library of handcrafted 3D mockups that can help you sell your products and designs in a better way. Thanks to the multiple scenes you have unlimited options to present your work.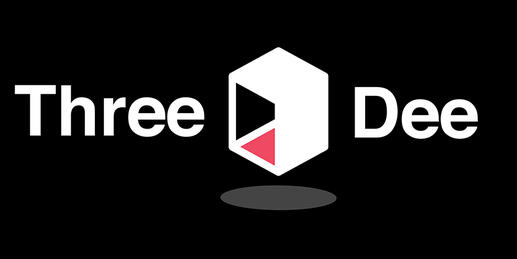 Do you like what we do?
Check our other librariesChangelog